Upon completing your STEM program, you will be career-ready with high-demand skills for in-demand opportunities. Through our career placement assistance, many have landed great job opportunities in Kansas City, Missouri and across the country.
If you are looking for one of the nation's best technical skills education, training, and certification programs to help you start a new career, change careers, or skill up, you are in the right place.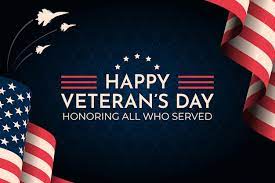 Take the first two weeks of training at no cost. Pre-register today.
Learn with and from industry-experienced STEM instructors.

Increase personal and workplace success.

Ready for a career opportunity and/or further education.
Sierra O'Neal
"RW2 is a great opportunity for anyone looking to continue their education in the CAD or BIM sector. To all the mothers or women in general you would have the support of a lot of people who truly care if you make it and who are willing to help you figure out a way to get your certificate even with kids or a work schedule. RW2's goal is to get you to the next level, and I encourage anybody seeking an opportunity to grow in your current or a new career field to give the RW2 Community a try ! You will not regret becoming the best version of you.
David Lugo
Awesome team! Long overdue for review... I found them online and from orientation to being in class it was an ongoing experience. I have no computer skills. [The instructor] was patient and very informative. Awesome person and teacher. Keep up the good work! I was able to walk away with enough to shape my new career. Also, thank you, Joy! Even though you have so much going on, you took time to make sure I had what I needed and then some. Greatly appreciate the opportunity, people here are genuine. I will definitely refer RW2!
First 2 Weeks of Classes at No Cost
Not sure if our program is right for you? Try 2 weeks of our training free today by pre-registering here.
An RW2 education is for you if you are . . .
a high school junior or senior – Don't wait 'til you graduate!
an adult with at least a high school diploma or equivalent credential
a degree-holder and/or a professional skilling up
Let's Connect!

Schedule a call at your convenience: https://calendly.com/rw2

Visit a class and/or Join one of our special events.
Resiliency at Work 2.0 Career and Technical Education (RW2) helps prepare people and skill up for high-demand careers in the technically skilled workforce, even without a degree. An RW2 education is also about success through Resiliency in life and work!
RW2 is located in the Kansas City, Missouri Region. The School, a 501(c)(3) non-profit, EIN 83-2645050, is certified by the Missouri Department of Higher Education and Workforce Development (MDHEWD).
14 weeks

Offered in the spring, fall, and winter