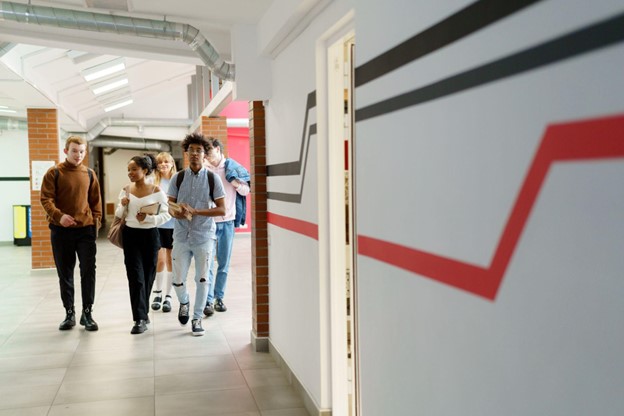 The Future of Career Opportunities: Considering CTE as an Option after High School.
Have you ever sat in class and wondered if and when you would use this? Imagine being taught in your class the skills that would be useful in both your daily life and your future career opportunities. If this sounds like a place where you will grow, consider taking career classes in a Career and Technical Education (CTE) program. These kinds of courses cover academic, technical, and real-world skills and knowledge. CTE courses can lead students directly into highly sought-after professions that need specialized training.
CTE has been a big part of high schools in the United States. Before every state made going to school mandatory, the first federal law to give money for vocational education was passed in 1917.
CTE is a large group of activities that are meant to give students marketable skills and prepare them for technical degrees after high school. Activities range from career-specific seminars to programs in schools, like internships and apprenticeships, that help kids get ready for work.
Advocates for CTE list several objectives for career-oriented learning experiences. CTE can offer practical training that leads straight to rewarding careers for students who are not or not immediately college-bound. Students can strengthen "soft skills" such as communication, collaboration, and critical thinking that are essential to land and keep internship or career opportunities. Finally, proponents assert that CTE might encourage students to attend class more regularly, be more engaged, and thus enhance fundamental academic skills by integrating academic skills into the real-world environment.
The Advantages of Enrolling in CTE After High School
Offers Hands-on Training
Career and Technical Education programs provide possibilities for hands-on learning in a variety of sectors, including information technology, manufacturing, global design, healthcare, and many more. Students indicate that hands-on experiences help them retain and transfer what they learned to the internship or job. 
Leads You to High-Demand Careers
Many CTE programs will train you for careers that are expanding rapidly, which means that there is a growing need for qualified candidates. For example, the number of information security job opportunities, according to the Bureau of Labor Statistics, are projected to grow by 35% over the next eight years. And even better, many of these positions, even without a degree, can pay higher wages than entry-level positions in other sectors.
Applicable Skills
Career-relevant skills and training are the main focus of career and technical education programs. The curriculum does not include general education classes, in contrast to a regular college curriculum. Instead, students focus on coursework related to their occupational interest, and they leave school prepared with a specific skill set for a specific industry or sector.
Smaller Class Size
Schools that offer CTE programs frequently have smaller class sizes than regular university classes, allowing teachers to work with students more one-on-one. Most of the time, students who want the same credential only take classes and do training together. Students can use the school to make connections with other people and form close-knit groups.
Faster Education
Another major advantage of CTE is the fact that students can often finish their education in two years or less, much less time than it takes to acquire a college degree. It provides quick, hands-on training that equips students for entry-level jobs or apprenticeships right after graduation.
How to Determine the Right Course for You
There are career and technical education programs at many high schools and community colleges, as well as at some universities. But how can you tell if CTE is the best option for you? Here are some ideas for you to consider before taking CTE:
Do You Prefer to Learn by Doing?
If so, you might benefit from CTE. These courses may be more engaging than traditional schooling since they teach useful skills that may be applied in the real world. A lot of CTE courses also incorporate experiential learning.
Want to Look into an Occupation before You Go to College?
Before determining what you want to study in college or what you want to concentrate on in your career, try out some CTE classes. This can help you avoid wasting time and money on a career path that isn't suited for you.  This may help you  choose the right career.
Do You Intend to Get Employment as Soon as You Graduate from High School?
A lot of CTE classes focus on skills and knowledge that can aid you in getting a job after they graduate from high school. These classes cover a wide range of areas from technology to design to construction. If you need or want to start working right after high school, there are lots of options.
In other words, CTE affords you another option to consider and explore your passions. You could be interested in graphic design, auto repair, or film production. Whatever you are interested in, CTE programs are intended to serve as short-term preparation leading directly to specific internship or career opportunities.
Final Thoughts
Every student should have the chance to be successful in a chosen career. If you're interested in a CTE pathway, take the opportunity to explore your options as you may find this is the right route for you.
CTE can be an important part of your preparation for success after high school, whether you go to college or get a job. These courses can help you develop the knowledge, skills, and experience that employers are looking for. Research shows that students who take these specific courses are more likely to graduate from high school on time, acquire valuable skills, and find more meaningful careers in today's diverse workforce.
We, at RW2 Career and Technical Education, offer one of the nation's best technical skills education, training, and  certification programs that will help you start a career, change your career, or upgrade your skills. We offer programs such as Computer-Aided Drafting and Design (CADD), Revit for Building Information Modeling (BIM), and Cybersecurity. We work with experts in the field, companies, and even staffing agencies to make sure you have the right knowledge and skills that are in demand for future career opportunities. 
Let us help you explore one of these options. Click here to arrange a brief chat with one of our team members.