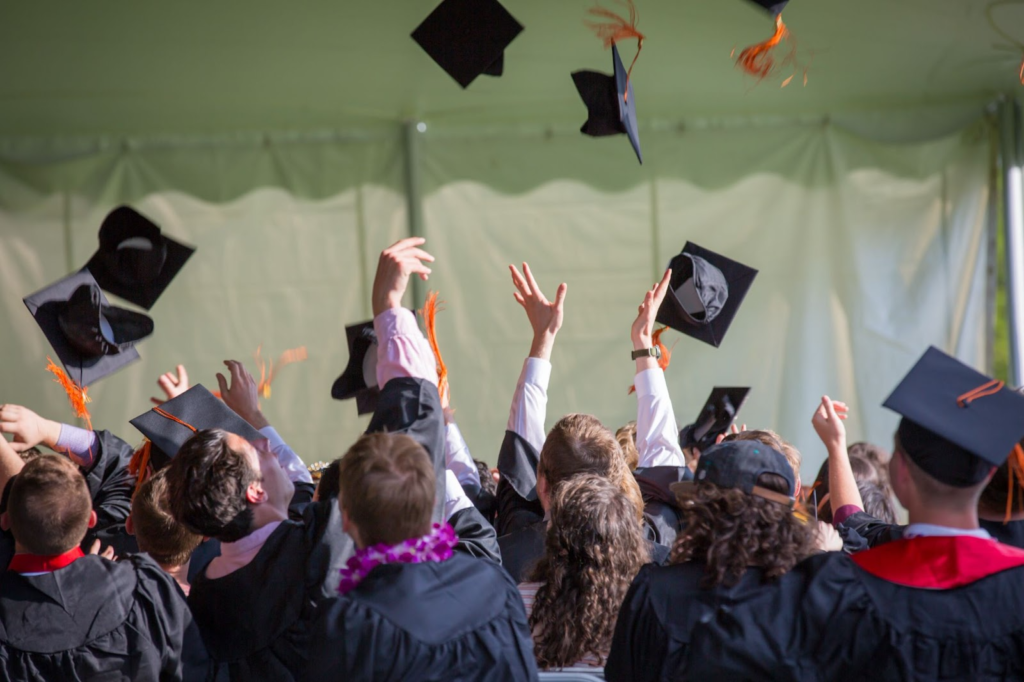 Are you a student looking to finance your CTE program? You're not alone. Many students turn to various funding sources to help them pay for their CTE programs. Luckily, there are plenty of options available to help students fund their educational goals. In this blog post, we'll discuss some of the top tips for financing your CTE program. From applying for scholarships to taking out loans, we'll cover all of the ways you can get the funds you need to make your career dreams a reality. Keep reading to find out more!
Understand the Cost of CTE Programs

As a student pursuing career and technical education (CTE), it's important to understand the cost of these programs. CTE programs vary widely in cost, depending on the institution and the specific program. Before making any decisions, research the average cost of the program you're interested in and take into consideration any additional expenses like textbooks or supplies.

Understanding the cost of CTE programs can also help you plan ahead and create a realistic budget. Don't be afraid to reach out to program advisors or financial aid offices for more information. With a clear understanding of the cost of CTE programs, you'll be better equipped to find financing options that work for you.
Apply for Scholarships and Grants

One of the best ways to finance your career and technical education programs is by applying for scholarships and grants. These types of funding sources are often offered by schools, nonprofit organizations, and government agencies.

Start by doing research online to find scholarships and grants that fit your specific program and education level. Some scholarships and grants may require you to meet certain qualifications or submit an application essay, so make sure you read the requirements carefully.

You can also talk to your school's financial aid office or guidance counselor for more information about available scholarships and grants. They may have resources or contacts to help you find funding sources you may not have known about.
Another scholarship you may want to look into is the RW2 Career and Technical Education (RW2) program in collaboration with KC Scholars. This scholarship provides full funding for individuals interested in CADD, Revit for BIM and Cybersecurity and who meet the program's requirements. Eligibility is limited to adults with a high school diploma or GED who live in Clay, Jackson, Johnson, Platte, Cass, or Wyandotte counties in the KC Metro.
Additionally, If you are age 25 and older OR 24 and younger and have not enrolled in an educational program in the last two years, you may also be eligible to apply for the Missouri Department of Higher Education's Access Missouri Grant. This program offers grants to students who demonstrate financial need.

To be eligible, you must meet the following requirements:
Missouri resident for at least two years
Non-resident military person or spouse assigned to Missouri
Federal adjusted individual income of $80,000 or less, filing jointly; or $40,000 or less, single filer
No Bachelor's degree

For nonprofit, private schools such as RW2, it's important to note that the Free Application for Federal Student Aid (FAFSA)® is not required to apply for this grant.
By taking advantage of scholarships, grants, and other funding sources, you can significantly reduce the cost of your career and technical education programs. Don't be afraid to ask for help or guidance when it comes to financing your education. You may contact RW2 at (816) 875-0111 or email them at rw2.cte@rw2.education.
With a little bit of research and planning, you can invest in your future success and achieve your career goals.
Look into Work-Study Programs

Another option for financing your CTE program is to look into work-study programs. These programs provide part-time employment opportunities for students, allowing them to earn money while also gaining valuable work experience. Work-study programs can be found at many schools, including technical colleges and vocational schools.

To participate in a work-study program, you'll need to fill out a Free Application for Federal Student Aid (FAFSA) form. This form is used to determine your eligibility for financial aid, including work-study programs. If you're eligible, your school will offer you a job on campus or with an off-campus employer that has a partnership with your school.

One of the benefits of work-study programs is that they're often designed to work around your class schedule. This means that you can earn money while also staying on track with your education. Plus, work-study programs may offer perks like flexible hours, job training, and the chance to network with professionals in your field.

To find work-study programs, talk to your school's financial aid office. They can provide you with information on available positions and help you apply for the program. Keep in mind that work-study jobs can be competitive, so be sure to apply early and make a good impression during the interview process.

Overall, work-study programs can be a great way to finance your CTE program while also gaining work experience. Just be sure to balance your job with your schoolwork and other commitments to stay on track towards achieving your goals.
Create a Budget and Stick to It

Creating a budget is an essential step in financing your CTE programs. It helps you keep track of your spending and ensures that you are living within your means. Creating a budget is simple, and it starts by tracking your expenses for a few months to understand how you spend your money.

Once you have a good understanding of your expenses, categorize them into essentials, such as rent, food, and transportation, and non-essentials, such as entertainment and dining out. Set a limit for your non-essential spending and try to stick to it.

Also, make sure to include your CTE program's expenses in your budget. It can be easy to overlook the cost of books, materials, and other program-related expenses. Therefore, it's crucial to keep these costs in mind while creating your budget.

Another tip to consider is setting up an emergency fund in case of unexpected expenses. It's always good to have some money saved up for emergencies, such as medical expenses or car repairs.

Remember, creating a budget is just the first step. The key is sticking to it. Make sure to monitor your spending regularly and adjust your budget if needed. It takes discipline and determination, but creating a budget and sticking to it will help you achieve your financial goals and complete your CTE program successfully.
Key Takeaways

Congratulations! You now have a clear understanding of the top tips for financing your CTE programs. It is essential to take the time to understand the costs associated with CTE programs, apply for scholarships and grants, look into work-study programs, consider part-time work, take advantage of federal student loans, research private student loans, and create a budget and stick to it. Remember, you are not alone in this process, and there are resources available to help you along the way. With dedication and persistence, you can successfully finance your CTE programs and achieve your career goals. Best of luck!