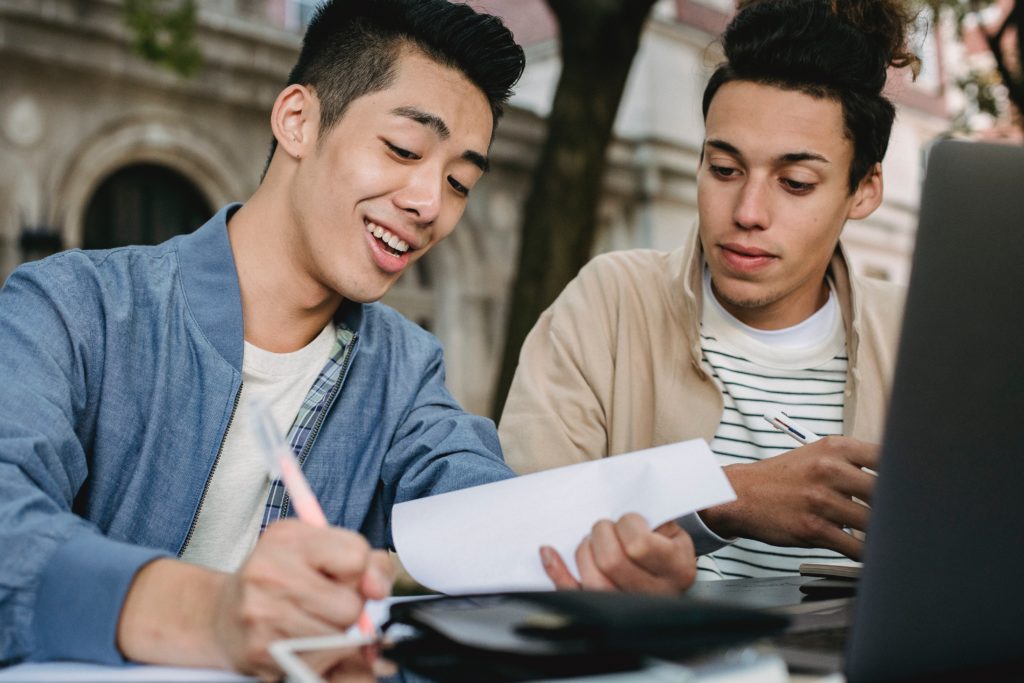 Young people nowadays are looking for alternatives to the conventional four-year college pathway due to escalating college costs and sky-high college dropout rates. It is estimated that nearly one-third of American undergraduates quit before earning their degree. For students in middle, secondary, and post-secondary schools, career and technical education (CTE) blends standard academic teaching with specific technical and career-oriented skills. When implemented effectively, CTE broadens student performance after high school while enhancing workplace preparation.
Nevertheless, unlike many other modern nations that currently offer numerous well-developed career options for students in high school, most of America is struggling with CTE. For instance, Germany has a dual education system that includes paid apprenticeships and academic study, which is probably a factor in the country's remarkably low unemployment rate. To help prepare a workforce with advanced technical skills and to guarantee that all graduates have real possibilities to thrive, several countries also integrate technical and vocational study into secondary education.
Benefits for Students Who Take CTE Courses
● CTE is associated with a much higher graduation rate.
Focusing on career and technical education has been proven to boost the likelihood of graduating. 81 percent of high school dropouts claim that they would have continued their education if they had access to useful, practical learning opportunities. CTE programs provide just that.
● One's income may increase because of CTE.
According to one study, CTE emphasis is linked to a significant rise in starting salaries that lasts even seven years beyond high school. According to some analysts, each additional year of upper-level CTE training results in a 2% salary bump for employees over what they would have otherwise made.
● CTE can improve other important skills.
According to research, students' life outcomes can be improved by having "soft skills," including grit, self-efficacy, conscientiousness, and a work ethic. According to additional research, having the right social and behavioral attitudes is also crucial for success in the future workforce. Excellent CTE classrooms combine academic knowledge with practical instruction and real-world situations. For instance, students may learn how to assist with changing the brakes on a car or create a website for a company. These hands-on learning opportunities help students develop abilities that they will need in any kind of career.
● Low-and-moderate income students may benefit the most from CTE.
The greatest benefits of career and technical education are given to students who most need them, especially when it comes to attending college. Such young people can transform by earning an industry-recognized credential (IRC), which is a license or certificate proving proficiency in a particular profession. This would enhance the family's finances and give everyone hope for a better future and a way out of poverty. No matter what job route they take, studies demonstrate that CTE concentrators are more likely to stay employed or take part in educational training programs than non-concentrators to avoid poverty.
Some Reasons Why Students Opt to Take CTE Courses
Modern CTE Is Serious and Interesting.
CTE coordinators, instructors, and industry partners already know something that the general public may be unaware of – students don't choose it because it will guarantee an easy "A" grade or because they lack the motivation, ambition, or talent in other areas. Students enroll in CTE because they perceive it as a way to pursue their interests while earning academic credit.
You can see what attracts high-achieving students to career and technical education by looking at nearly everything else that students are interested in. Design and the arts? There is a CTE curriculum for that. Cryptography and cybersecurity? There is a CTE curriculum as well.
RW2 offers a 24-week, not a bootcamp, Cybersecurity program. Students can pre-register now for sessions starting June 5 or August 21, 2023.
CTE Today Is Never Zero-Sum
Let's be clear about one thing when we're comparing groups: there is no real difference between CTE kids and college kids. Everyone has the right to take CTE, and this is not simply a generalization. Students who chose or were directed to these programs during the "voc-ed" era had a limited selection of future careers from which to choose. Now? The top CTE programs allow students to investigate their interests among 16 different career clusters. No matter what a student's immediate postsecondary ambitions are, one of the 79 job paths that these 16 clusters represent can be included in their long-term employment plans.
Modern CTE Innovates, Then Upgrades
The ability of modern CTE to offer creative answers to vast labor and talent challenges—some of which aren't even completely obvious yet—is one of its most notable differences. Consider the fact that some of the occupations that high school students will eventually hold don't even exist yet, while others are just entering the economy right now. These are lucrative careers that are rapidly expanding and for which typical school courses have not yet been planned. More crucially, these are occupations where performance in the role rather than credentials is more important. The CTE model is built on work-based, experiential learning, and it is in these settings that students develop these competencies in addition to knowledge.
Key Takeaways
In conclusion, career and technical education assists students in achieving a variety of beneficial results. For the most vulnerable students, it is associated with increases in graduation rates, college attendance, income, and soft skills. While there is still room for improvement, numerous technical education programs for young people are assisting in their success. CTE can provide a useful launch pad for those who opt to start a career or who want to go to college.
One of the best schools that offer career and technical education courses is RW2 Career and Technical Education (RW2). They make sure that you have the vital information and in-demand skills necessary for success, and they collaborate with businesses, employment agencies, and industry experts. RW2 also has Scholarships in collaboration with KC Scholars and Grants in collaboration with the Fast Track Workforce Grant initiative through the Missouri Department of Higher Education and Workforce Development. RW2 also places a strong emphasis on resiliency because it is the best indicator of success in both the classroom and the workplace.
So, what are you waiting for? Sign up today. Let RW2 collaborate with you in achieving your dream career by completing one of our CTE programs – CADD, Revit for Building Information Modeling, or Cybersecurity.